Kingdom Hearts χ[chi] Official Site Opens
Square Enix has officially launched the website for Kingdom Hearts X[chi] including specs to run the browser game and new screeshots. Japanese site 4Gamer has posted an article about it's release, and Message to the Kingdom blog has posted about the  closed beta for the game via Yahoo Games!
Check out the splash image from the site: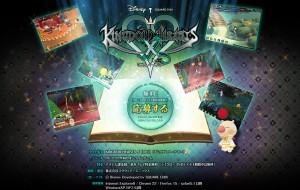 Famitsu has uploaded new images from the game!