Project Destati: LIGHT Album Released
For anyone who's a fan of the music from the Kingdom Hearts series, we have a special treat for you! Today, Project Destati, a group of very talented musicians, released an orchestrated homage featuring a selection of Kingdom Hearts tracks for your listening pleasure!
Their album titled "LIGHT" is a follow up 358 days after the release of their EP album "Awakening" and the first of three albums from the series. For those who listened to "Awakening" would not want to miss it. This album is very beautifully arranged and to be sure to make you feel many emotions.
If you want to take a peek at the track list, you can do so below.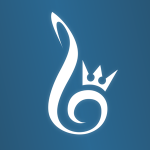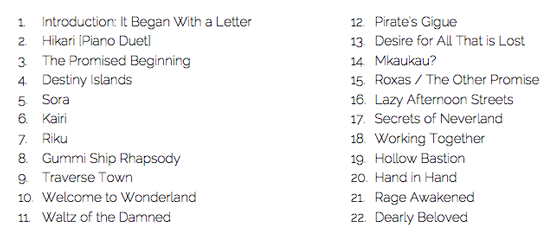 You can purchase and listen this wonderful masterpiece at Loudr for $9.99 (if you pay $13, you'll also get "Awakening") and iTunes for $12.99.
We are also giving away two FREE download codes for the album on our Facebook page, which you can click on this link. All you have to do is Like and Share the post and you'll be entered and I will be choosing the winners at 9PM PST on Thursday, September 11, 2014.
---
About Project Destai
Project Destati is a celebration of the rich musical score of the Kingdom Hearts games. The aim of our project is to capture the depth, intensity, and magnitude of Yoko Shimomura's brilliant compositions that have brought Kingdom Hearts to life by re-imagining her work for full orchestra. Her famous melodies have carried millions of players from the humble start of Sora's journey through to the most recent installments of the Kingdom Hearts story, and we hope to bring you the awesome sound that these melodies deserve. The trio of musicians behind the project are Kristin Naigus, David Russell, and Sebastian Wolff. Read more about them at http://destati.jp/about
FOLLOW PROJECT DESTATI
https://twitter.com/ProjectDestati
https://www.facebook.com/ProjectDestati
https://plus.google.com/105540057652556668398
http://www.youtube.com/projectdestati
http://www.loudr.fm/artist/project-destati/MCbTb
COPYRIGHT AND LEGAL DISCLAIMERS
Project Destati is an unofficial project and is not affiliated with or endorsed by Disney or Square Enix. Sound masters are © 2014 Kristin Naigus, David Russell, and Sebastian Wolff unless otherwise specified. All rights reserved. Musical compositions are © Disney Enterprises, Inc. and are used with permission.
"Kingdom Hearts" is a registered trademark of Disney Enterprises, Inc. and Kabushiki Kaisha Square TA Square Co., Ltd. Apple, the Apple logo, and iTunes are trademarks of Apple Inc., registered in the U.S. and other countries. Loudr and the Loudr logo are trademarks of re:discover, Inc., registered in the U.S.