KH HD 2.5 Remix Appears in Weekly Shonen Jump
With Jump Festa 2014  less than a week away, it's only fitting that a piece of Kingdom Hearts news would appear just before the event.
A new image from Weekly Shonen Jump has appeared giving us a preview of the game before fans can check it out at Jump Festa. While the information on the image isn't exactly new, it's good to see Shonen Jump give a kickstart to the news we may receive at the event itself.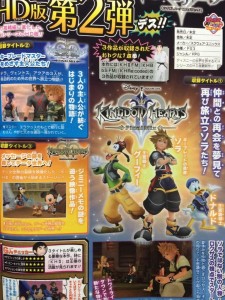 Jump Festa will be from December 21 and 22nd in Japan.
Source: @kazu4281