Kingdom Hearts HD 2.5 Remix Japanese PS3 Theme
Amazon.co.jp have revealed the special PS3 theme that Japanese players will receive if they pre-ordered the game from their site.
The theme will feature the cover artwork of the game with different Kingdom Hearts icons. It's unknown if North American and Europe will receive a similar theme as well.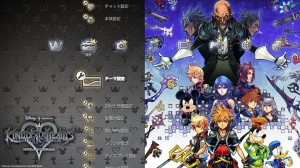 The game will be released on October 2, 2014 for Japan, December 2, 2014 for North America, and December 5, 2014 for Europe.
Source: bKvEBVAvUq