Another Kingdom Hearts HD 1.5 ReMIX Scan from Jump (1/18)
First just want to make a correction, the last scan we reported was from Shonen Jump, not VJump. This new piece of news is from VJump magazine showing off nearly the same scan focusing on Kingdom Hearts 358/2 Days in a much clearer image. Only soon we'll have the Famitsu aritcle! Thanks to bKvEBVAvUq via twitter for the image: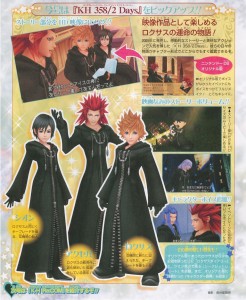 Kingdom Hearts HD 1.5 Remix will be available on PS3 in Japan on 3/14/13.