KH HD 1.5 Remix Appears in Weekly Shonen Jump
In the latest issue of Weekly Shonen Jump, Kingdom Hearts HD 1.5 Remix makes an appearance. Unfortunately no new information was mentioned, but with Jump Festa here this weekend, we can expect some more information regarding the HD remake of the first title. Think of this the calm before the storm. You can check out the image below: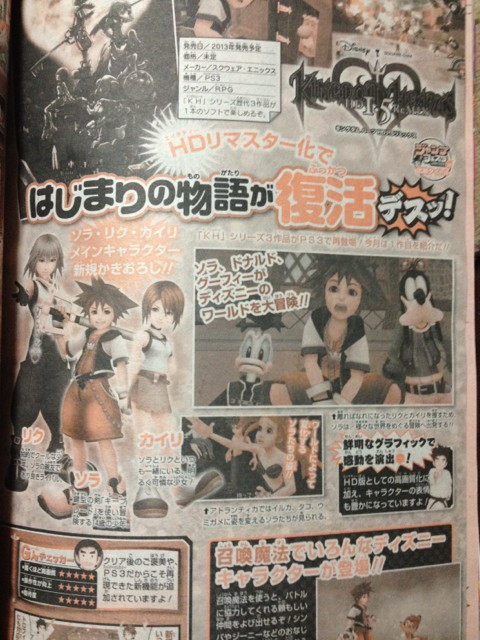 The lovely goldpanner has translated the article from FF-Reunion:
"Saturday's Weekly Jump features a new article about KH HD 1.5 Remix! From the article: "Release: Estimated 2013", "Main characters Sora, Riku and Kairi get a makeover!", "As a HD remaster, the character's expressions are resplendent in high resolution!", and "there's a reward after clearing the game", "New features have been added as part of the PS3 re-imagining"…! We can't wait to find out what sort of things have been added!"
Be sure to check out our coverage of Jump Festa starting on December 21!