Square Enix's Jump Festa 2013 Line Up
Square Enix has opened up their Jump Festa 2013 website with their line up. The line up includes Lightning Returns Final Fantasy, Dragon Quest X, and our very own Kingdom Hearts HD 1.5 ReMIX! The event will have a demo as well as a trailer, which hopefully will include a new one featuring a release date.
Jump Festa is on December 22 & 23rd in Japan. We'll bring you coverage of the event as it goes on!
To check out the site, click on the image below: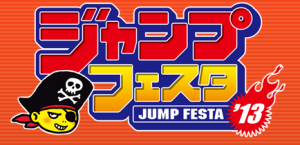 Source: aibo_ac7