A Christmas Wishlist for a KH Fan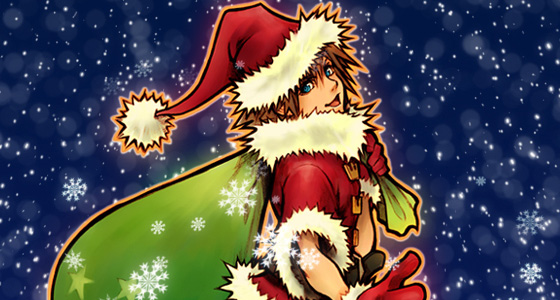 Kingdom Hearts Christmas Presents
The following items are available from our sponsored vendors. Online shopping is a breeze with these proven trustworthy vendors. As with any online shopping experience, look for and take advantage of free shipping offers where available! Happy shopping!
Coded, Days, Birth by Sleep OST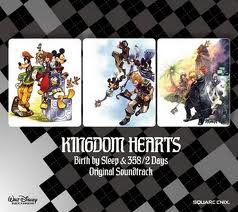 If you haven't picked this up already, I highly recommend it. This is the most voluminous soundtrack to date since the release of the box set (KHI, KHII, Chain of Memories). Not only do you get all the original tracks from Coded, 352/8 Days, and Birth by Sleep, you get a selection of arranged tracks too. This album is guaranteed to take you back to your adventures. And if you haven't gotten around to playing these games, then you'll have your imagination at your disposal as you listen and picture the scenes to the beat of the sweeping music.
$49.99 US on PlayAsia
Christmas Town Sora Figure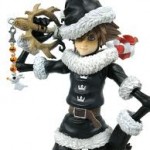 Perhaps it's not often seen at your local toy store or anime store, so hunting for this rare item may leave you wanting it more. Like other Playarts figures, Christmas Town Sora stands 7.6" tall, with over 18 points of articulation for ease of asserting Sora into a number of superhero poses. His keyblade is detailed in a candy cane style, a nice touch to accompany the rest of his Christmasy outfit.
$30.79 US on Amazon
Piano Collections: Battle & Field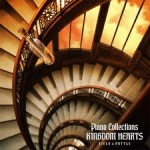 Released on Jan. 13, 2010, Yoko Shimomura took the reins of her most dramatic battle pieces to the piano. Examples of her top tracks are: Scherzo Caprice on a Theme of Never Land and Sinister Sundown. Then, as the final track, Shimomura gives tribute to the tragic heroine Xion, with a sweet, evocative melody of Musique pour la tristesse de Xion.
$29.49 US on PlayAsia
"Got it Memorized" T-shirt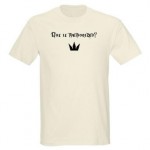 This brilliantly simple and unassuming tee has three words for you: "Got it Memorized?" The black-on-white scheme with special KH-style font may be the hippest thing you wear this Christmas and prompt either confused or appreciative looks from passerbys. The smart KH logo accentuates the design, and for a simple do-it-yourself project, you can add on a large Nobody insignia on the back.
$27-30 US on Amazon
Resin paperweight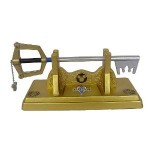 Do you have a lot of paper lying around in great big stacks? Are you a fan of KH? Do you like the colour gold? If you answered YES to any one of these questions, then you are perhaps in need of this stylish, beautifully crafted Kingdom Key paperweight. The product is marketed as a paperweight, but such a posh item will go well anywhere in your room. It'll make a nice centerpiece for the coffee table, and on top of your fireplace, it'll give the dazzle to your Christmas decorations. You could even mount in on its side on your door or your wall like a trophy plaque.
$23.00 US on Amazon
8-key pendant set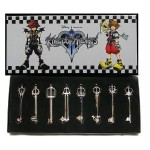 What a deal. Eight keyblades for 18.49 US is equivalent to just over 2 dollars per pendant. I bet your neighbourhood Moogle shop wouldn't be able to beat this pricing. The chain is not included, but you can borrow one from your other necklaces and hang some additional pendants on it for effect. Wear a different one for each day of the week and save the eighth keyblade for a special event. Or give the pendants to your friends to show them you care.
$18.49 US on Amazon
Fleece scarf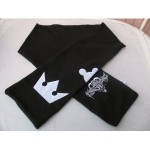 Who said that you can't make KH merchandise practical? Fleece is one of the best materials for scarves and you can pick this one up to keep yourself warm this winter. The design is fashionable and it's outspokenly Kingdom Hearts but not unduly so. What's great about it is the boys-and-girls compatibility of a neutral colour like black. It'll go with anything you wear!
$16.99 US on Amazon
Donald key charm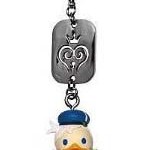 Donald and Goofy are the best sidekicks a boy could have. I'm personally a fan of Donald—the nagging but ever so practical voice of Sora's adventures. He's a little selfish and a little greedy, but you just know that Sora couldn't do without him! Why not keep Donald at your side whenever you go on your daily life adventures too? There are a bunch of other character key charms, so browse around if you'd like to see Mickey and Squall!
$9.99 US on Amazon
Re:Coded on the Nintendo DS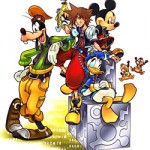 I included this item on the wishlist because for the pricing, it's an absolute steal for a fully fledged out DS game. Re:Coded is worth picking up (especially at this discounted price) if you're interested in a unique gameplay experience and in learning more about Sora (he's more mature in this version!). There's also quite a bit of Riku and Mickey to be seen!
$14.50 US on Amazon
Roxas Wrist and Finger Bands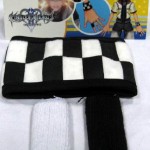 Don't knock wrist bands. They're not just for cosplayers and super hipsters! They're quite the gender-neutral accessory for a game of tennis, basketball or golf. Finish off your outfit with a couple of finger bands to look truly rock. Wear them on a cold day to keep your wrists and fingers warm; wear them after exercise or on a hot day in summer (when summer comes) to suavely mop off that forehead sweat! I highly approve of Roxas' sense of fashion…Sora could learn a thing or two. These are on sale at as much as 1/3 the original price!
$4.99 US on Amazon
Kingdom Hearts Clear File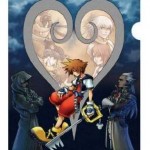 School can be a drag, so why not dress up your everyday school or business life with a few of these clear filing folders? Technically, they're not clear, because there is an elaborate KH design right on the front, and the back is midnight black—but that just makes it more awesome. It's only 2.99 each, surely worth a purchase to reward yourself or an equally avid KH fan friend?
$2.99 US on PlayAsia