Speak Up Monday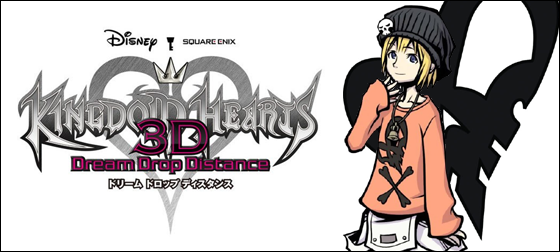 There was so much good news to digest that it was hard for me to pick one question. When we last did a Speak Up on Neku, we invariably evolved to discussing Shiki's impending appearance. To our delight, Nomura wasn't satisfied with a just one representative of the game he designed and helmed. But of course, how could we not round up the whole gang? Sure enough, Rhyme, Beat, and Joshua was introduced in the same week to perhaps some surprise or to the knowing smirks of KH fans.
For those of you who hasn't yet played World Ends With You, how do you think these characters are related to Neku and what speculations can you make on Beat's quote that "this time, I'll protect Rhyme"? Do you think their names are a bit weird?
And for those of you who have played the game, with Nomura's uniquely wonderful character creation, what do you think these 3 new introductions will carry for the story? Who do you think Sora will have the most dialogue with? Who do you think Riku will have the most dialogue with?