Higher Quality Kingdom Hearts III Artwork
Square Enix has uploaded a higher quality image featuring the new Kingdom Hearts III artwork of Sora, Donald, and Goofy. The artwork first made it's debut at E3 2013, and it was featured in the latest issue of Famitsu Weekly. Now you can enjoy it's image in better quality below: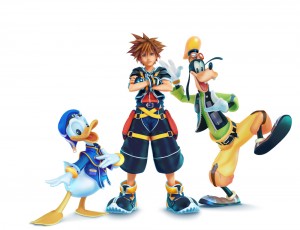 Kingdom Hearts III is currently in development for the PS4 and Xbox One.