KH: Birth By Sleep NA Site Updates Again!

Heya peeps!
A small update  for you all here and the official North American Kingdom Hearts Birth By Sleep site has updated yet again! This time they completed the rest of the PSP themes featuring one for each main character! That leaves one wallpaper that's still locked in the media section. Also the Pre-Order button has been changed to Order.
Check out these PSP themes you can use for your very own PSP!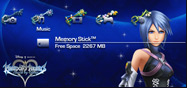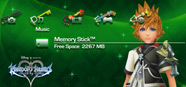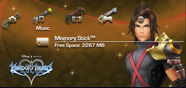 As a bonus here is the theme that you receive if you register your game through Square Enix Members site!