Flood Unversed Plush Unveiled
Hidemi Matsuzuka, general manager of Square Enix's Merchandise Division, has unveiled the long awaited Flood Unversed plush from Kingdom Hearts Birth By Sleep.
Hidemi was in charge of creating four plushes based off of Tetsuya Nomura sketches and we have seen the release of the Shadow Heartless, Dusk Nobody, and the Meow Wow Dream Eater plush so far with no news regarding the Flood Unversed until today.
You can enjoy the full image below: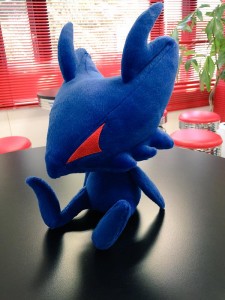 No pricing or release dates have been released but we will keep you updated when they do.
Source: Hidemi Matsuzuka's Twitter