Kingdom Hearts T-Shirt Revealed
Hidemi Matsuzuka has revealed a prototype design for a new Kingdom Hearts shirt! The shirt features the Kingdom Key, Oathkeeper , Oblivion, a crown, the Kingdom Hearts heart logo, and Destiny Islands all in a picture frames.
A price and release date are currently unknown but we will keep you updated when that happens!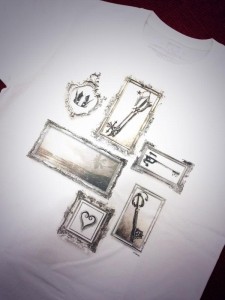 Source: Hidemi Matsuzuka Twitter