Coming Soon: The Keyblade iPhone App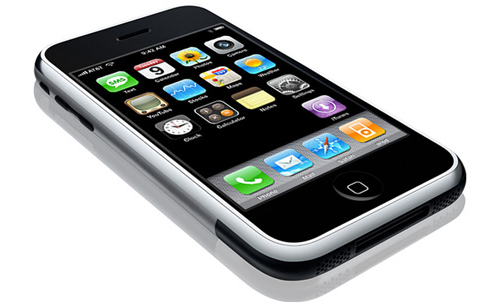 Bryan Tremblay and his team at TangoDown Studios are developing an iPhone application that will have the most comprehensive database of keyblades to date. You'll find the designs of all keyblades, their power profile, procurement information, and biographies in categorized listings all at your fingertips. Now why would you want to search through the list of keyblades? Maybe you've never seen the ones from the Final Mixes or you're looking for a quick way to decide which keyblade you'd like to wield for the next big convention. Perhaps you're trying to figure out a plot point that has to do with the Star Seeker–or you could be looking up your friends' customized designs.
Yes, you can create and submit your own, customized keyblade design for inclusion into the database and let it forever be incorporated in the realm of creative freedom! Bryan gives us the rundown of the project.
Who are TangoDown Studios?
We're a software development company with serious Kingdom Hearts fans who have serious programming skills.
What use would I have for the app?
Fully comprehensive information about each keyblade will be included (stats, bio, artwork) so you may freely use the designs as a reference for personal artwork and construction, for background research for your next fanfiction, as a general resource tool or just for fun. It's a quick, easy app that puts information at your fingertips.
How much will it cost?
Absolutely nothing at all! The app will be free-made for fans by fans.
Will I need a network connection on my iPhone to use it?
Only to download the app itself. When you want to access the database after that, it is readily available via your iPhone without connecting to the internet. It's nice to not have to be tethered to a reliable network to get the info you need.
Will Android phones be compatible?
At this point, the software will only make it to the iPhone market on release date. In the future, though, we'd like to include Android users. We know that Android users are no less KH-dedicated than their iPhone brethrens!
Will I be able to search through the database?
That is a great idea! The best databases are the ones that are well-organized so we will attempt to build a straightforwardly intuitive interface that allows user submissions to have their limelight as well. You can certainly give us ideas on how best to structure the application because, ultimately, you're the user!
When will the app be released?
We want to make the full version accessible in the first release, so we rely on you guys to submit your personalized creations! The sooner you submit them, the sooner we can complete the database. We expect to have finished the bulk of the programming within 2 months' time.
How many keyblades will there be in total?
We currently have a master list of 90 keyblades! We expect the database to expand to include user-submitted creations.
How can I submit my customized keyblade design?
You can send an email to keyblades@tangodownstudios.com or visit the thread in our forums and make a posting!
Here's a template that we recommend for submissions:
Subject: Keyblade Submission
Post: The keyblade biography and special attributes, its history, strength, magic, etc.
Your name: What would you like to be known as? It can be your real name or an alias.
Attach: Pictures of your artwork. Hand-drawn, computer-rendered, etc. Please submit your finalized, quality product, or a link to it. There's no file-size requirement-–if you can send it via email, then we will accept it!
Are you excited by the keyblade i-phone app? Will you be using the iPhone app? What kinds of Keyblades would you create? Sound off in the comments–but remember to send in your ideas to TangoDown Studios! Your contributions can help!