Official N.A. Kingdom Hearts Twitter Now Open!
Howdy folks!!
As of yesterday, Square Enix has made an official Kingdom Hearts twitter account for the North American audiences to follow! This comes after the first day of the New York Comic Con in which attendees can play the English version of Kingdom Hearts Recoded as stated in their press release!
The twitter account already has 80+ followers in just 24 hours! So help them out by follow them by clicking on the link below:
[Official NA Kingdom Hearts Twitter]
The twitter also has a picture featuring their playable Recoded booth!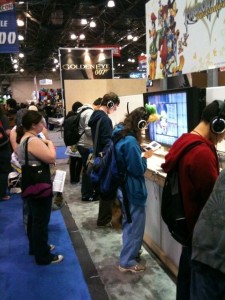 Also don't forget to join Kingdom Hearts Ultimania's twitter page in which you can be kept update to date with news as well as activities that go on with our site!