Top Christmas Gifts for Kingdom Hearts Fans
Santa Claus is Coming Back to Town ☃
So, it's that time of the year again. Time to watch anxiously above door frames checking for mistletoe, time to drink a little too much eggnog, and most importantly – time to buy everyone presents.
To help the season pass a little easier this year, we here at KHU compiled some of the coolest Kingdom Hearts present ideas from Amazon.com for those friends you know who, like us, love Kingdom Hearts a little too much (if there even is such a thing)!
Incase you're worried about last-minute purchases, all of the below items can be ordered by Friday, December 17th with FREE SHIPPING and they will still arive on your doorstep on time for Christmas.
If you choose Standard Shipping, you have until Monday December 20th to place an order.
Our Top Kingdom Hearts Gifts
Gift for Him – Kingdom Hearts Wallet ($9.99) – Buy Now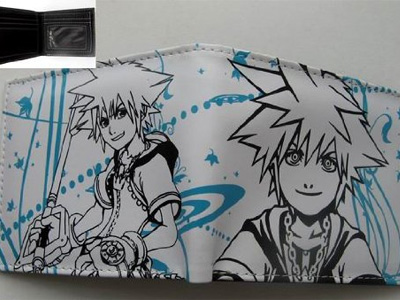 Need a gift for him? Well girls, click here to get a totally manly Sora Wallet which is even blue. That's a step up from the matching Twilight necklaces that he's shot down twice, right? He shouldn't complain as much anyway…
Price check? $9.99
Gift for Her – Heartless Doll ($18.75) – Buy Now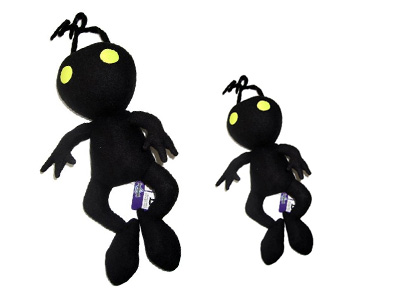 Need a gift for her? Here is a super cute Heartless Doll that girls will go crazy for! I wish I could snuggle with that every night! This is also a great idea for children.
Price check? $18.75
Roxas Necklace ($7.50) – Buy Now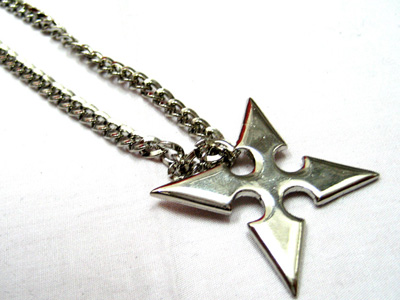 Amazon.com also has a Roxas Necklace avaliable here that I wish someone would put under my stocking. How cool is that?
Price check? $7.50
Kingdom Hearts Poster ($4.50) – Buy Now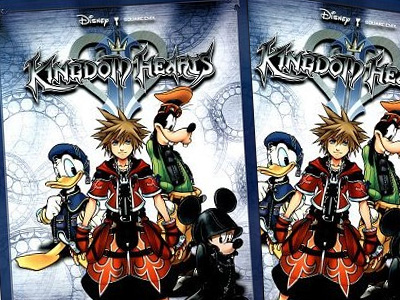 Are they just looking to decorate? Well here is a super sexy Kingdom Hearts poster, with Mickey, Donald Duck, Goofy, and your Valor-form Sora looking spiffy enough spice up that room!
Price check? $4.50
Riku Phone Strap ($12.95) – Buy Now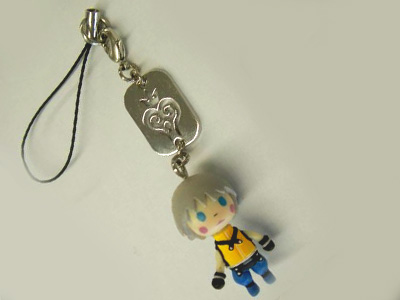 What about their phone, how boring and plain does that look? Well, shoppers are in luck: here's a great way to personalize that boring phone with a Riku Phone Strap.
Price Check? $12.95
Sora's Keyblades – Replica Set ($23) – Buy Now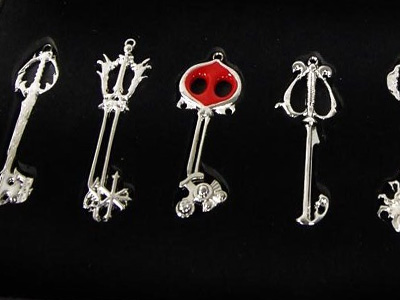 If you know any collectors, then this might be the greatest gift ever: a Kingdom Hearts Keyblade Model set. It's Sora's keyblades from the first game, and they definitely bring back some memories.
Price check? $23.00
Other Kingdom Hearts Gift's
We've also took a look around the Web to point out some of our other favourite, more-customised and interesting gifts for Kingdom Hearts Fan's that we don't stock on our store.
Sora's Ring ($7.50)
Over here at cospaymagic, they've got a couple things for you to check out. Like this mega-awesome Sora ring.
Price check? $7.50
Oathkeeper Necklace ($19.90)
For those of you who like the classics, here's an absolute gorgeous Oathkeeper necklace (note: this would be an absolute perfect gift for kh-loving boyfriends to give to their kh-loving girlfriends, or in general just a significant other! ;D)
Price check? $19.90
Kingdom Hearts Stockings ($5)
Perhaps one of the most unique gifts (and cute to boot!), over here, is a Kingdom Hearts themes Stocking, feauturing Axel and Roxas with some of that delicious sea salt ice cream.
Just go all the way out, guys – message her and ask how if she'll make some more, and don't let this awesome gift slip passed you.
Price check? $5
Bonus????? The creator doesn't mind working with buyers to create special themes, so just ask.
Kingdom Hearts Tron Costume
If you don't mind spending some serious bucks, then check out this cool thing – in celebration of the Tron movie coming out during the Holidays, here is Sora's Tron World Costume people, this is amazing stuff.
Price check? Ouch, $135.99 – that'll cost ya.
Well, have a Holly Jolly Christmas – and in case you didn't hear ☃:
KHU has its own Kingdom Hearts Shop if you'd like to check out even more KH merchandise that'll jingle your bells right off, and it's located on-site. Stop by any time you'd like, we're open 24-7.
Have a wonderful holiday, everyone. We wish you the best.