Tokyo Game Show 2013 Coverage
Tokyo Game Show 2013 is here and Kingdom Hearts Ultimania is here to bring you all the lastest from the event. Square Enix has only officially listed Kingdom Hearts X[chi] as part of their game show line up so we can expect a trailer from that particular game.
Last year, Kingdom Hearts HD 1.5 Remix was not on it's line up but rather a surprise for all fans who attended the event. Hopefully history will repeat itself as Kingdom Hearts 2.5 HD Remix could be a surprise announcement as the second remaster in the Kingdom Hearts franchise. Also Kingdom Hearts III has made an appearance at the event only in the form of the trailer that was revealed at E3 2013. Any new information from the game remains to be seen but we'll keep you posted when it does!
For all the latest news you can also visit our Facebook and Twitter pages if you are on the go!
Coverage
Kingdom Hearts 3 E3 Trailer being shown at the booth. (via bKvEBVAvUq)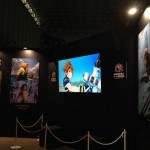 Various images of Kingdom Hearts merchandise available as well as a look at KH3 in SE's Line up magazine. (Thanks to the lovely @sqexgal)
Tetsuya Nomura and Hideo Kojima posing for a photo. (via @Kojima_Hideo)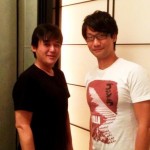 Kingdom Hearts HD 1.5 Remix Wallscrolls available to purchase at TGS! (via hidemi_mad_dog)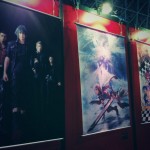 How about some Dusk plushies!! (via hidemi_mad_dog)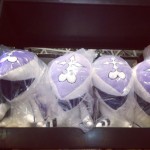 Kingdom Hearts III wins Japan Game Award for Future Developments at TGS. (via @1stPD_PR & @_KINGDOMHEARTS)